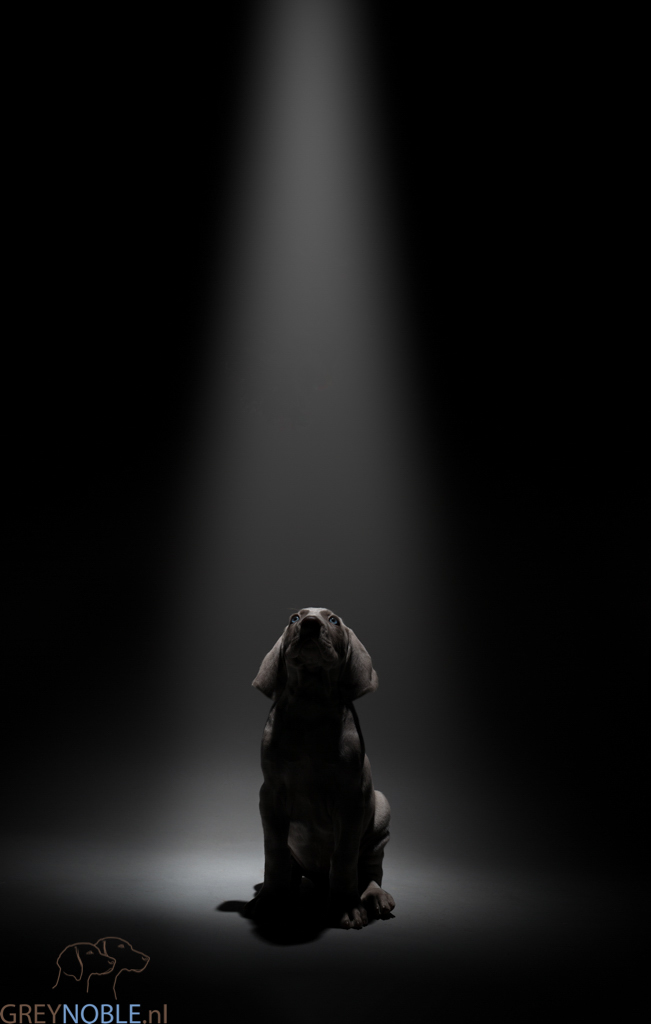 Our basic principle and always comes first.
In order not losing sight of reality, we must first and foremost realize that a dog does not work or hunt 24/7 and therefore stays a lot in and around the house. That is why we think it is so important that our dogs are social and have a nice temperament, we like to see them having a central place in family-life and that they certainly do not live in a kennel or outside the house. Breeding a litter is no sinecure; a lot of preparation precedes this. Choosing the right dog, coming with various requirements. This in combination with our own vision and requirements also weigh heavily.
The puppies stay with us for at least 7 weeks. In those 7 weeks a lot will happe to socialize them well, all as to optimally give them a package of experiences to their new owners. We see that as a serious and valuable task and always look forward to it.
If you are interested in a puppy, please contact us. However, this does not mean that a puppy is guaranteed for you. We would like to meet you, preferably before there is a litter. This way we can express each other's expectations with the ultimate goal of having a good feeling that our puppies are going to have a wonderful life with their new owners. Who in turn take full responsibility for the welfare of their pup.
Couples with plans for/or having children will not be an obstacle, as long they fully realise having a Weimaraner takes just as much time and energy as a child. Not only physical but especially they need a mental challenge, not only the first year. This is ofcourse a request for all people interested in a Weimaraner. If you have any doubt to for fill this basic need please look for another more suitable dog, there are many more nice breeds.
We have planned for 1st quarter of 2023 our "i-Litter". more info please check this page . So keep an eye on this site and contact us if you are still think to be the right person for a pup of us, after reading the above ;-).
Dit staat hoog bij ons in het vaandel en altijd op de eerste plaats.
Om de realiteit niet uit het oog te verliezen moeten we ons vooral realiseren dat een hond niet 24/7 werkt of jaagt en dus vooral veel in en rondom het huis verblijft. Daarom vinden wij het zeker zo belangrijk dat onze honden sociaal zijn en een fijn karakter hebben, we zien ze graag een centrale plek in het gezinsleven innemen en dat ze zeker niet in een kennel verblijven. Een nestje fokken gaat niet over een nacht ijs. Daar gaat veel voorbereiding aan vooraf. Het kiezen van de juiste reu, de diverse eisen die gesteld worden. Maar ook onze eigen visie en eisen wegen zwaar mee in de voorbereiding.
De pupjes blijven minimaal 7 weken bij ons in huis zijn. In die 7 weken gebeurd er veel om ze goed te socialiseren, om ze zo optimaal een pakketje met ervaringen mee te geven naar hun nieuwe eigenaren. Dat zien we als een serieuze en waardevolle taak en kijken hier altijd erg naar uit.
Bent u geïnteresseerd in een pup , neem dan contact met ons op. Echter betekent dit nog niet dat er gegarandeerd een pup voor u bij is. Graag willen we met u kennismaken, het liefst nog voordat er een nestje is. Zo kunnen we elkaars verwachtingen uitspreken met uiteindelijk het doel een goed gevoel te hebben dat onze pupjes een heerlijk leven tegemoet gaan bij hun nieuwe eigenaren. Die op hun beurt de volle verantwoordelijkheid nemen voor het wel en wee van hun pup.
Mensen met plannen voor kinderen of reeds hebben, zien wij niet per definitie als een obstakel. Echter dienen zij zich ten volle te realiseren dat het hebben van een Weimaraner net zo'n uitdaging is als een kind, niet alleen fysiek doch zeker ook mentaal en dit geldt zeker gedurende het zijn of haar hele leven. Uiteraard geldt dit voor iedereen die een Weimaraner zou willen. Indien u enige twijfel heeft te kunnen voldoen hieraan, vragen wij u uit te kijken naar een ander ras. Er zijn zoveel leuke rassen die wellicht wel kunnen passen.
We hebben voor het 1ste kwartaal van 2023 ons "i -nestje gepland. Voor meer informatie over dit nestje kunt u hier terecht. Houd daarom dus ook deze site goed in de gaten en neem contact met ons op indien u denkt de juiste persoon te zijn na het lezen van bovenstaande.