SH CH
Hundwith Duty To Sireva
JW
Duty
Top puppy 2009
5 CC's & 5 RCC's
3x Beste van het ras
Beste in Show @ WA Ch. show 2016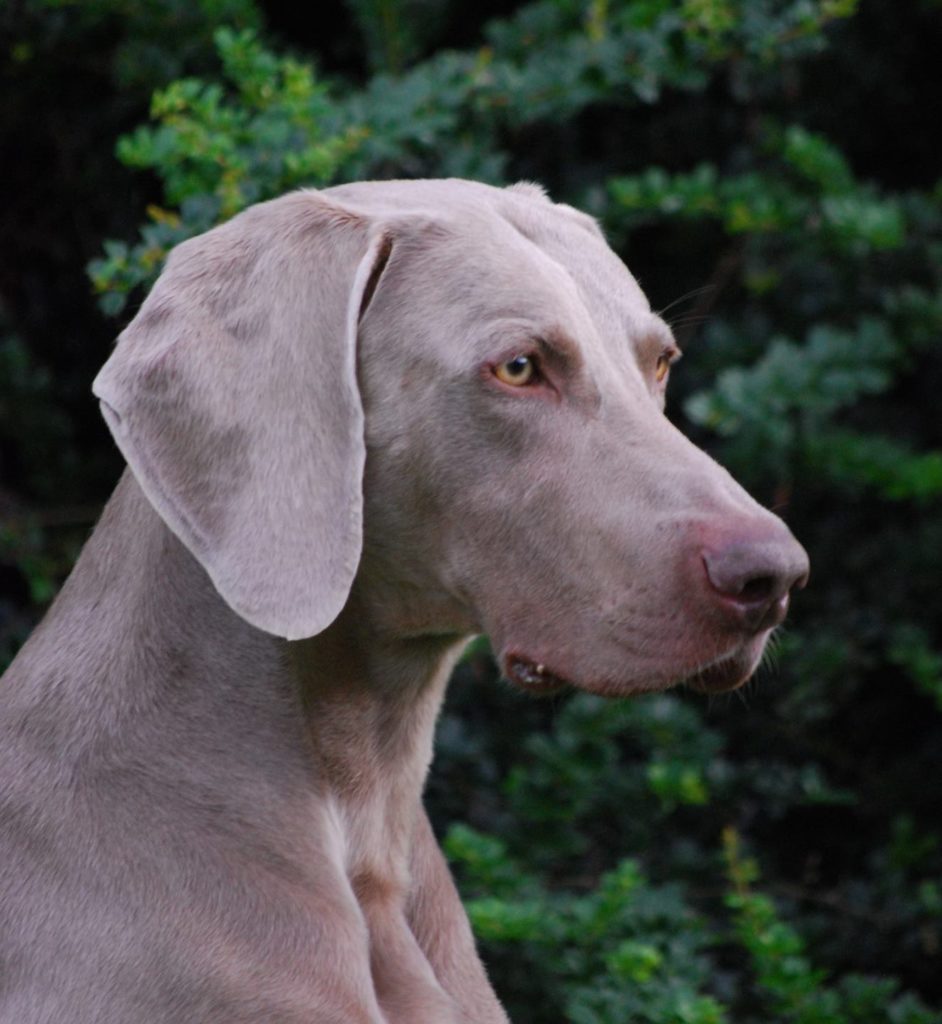 Registration nr: KCSB 460CV Registered name: Hundwith Duty To Sireva Given name: Duty Gender: Mannelijk Tail: gecoupeerd Date of birth: 15/10/2008 Passed away: ja
Duty had a great start to his show career – he was joint TOP PUPPY 2009 and was awarded the North of England Weimaraner Society's TOP PUPPY award.
He has matured into a lovely adult and has won 5 CC's (3 with BOB) and 5 RCC's. Duty continues his winning ways picking up his 5th CC from the Veteran class at the Weimaraner Association Champ show 2016. He was later declared BEST IN SHOW and BEST VETERAN IN SHOW which was sadly his last ever show appearance but what a way to be remembered!
Also proving his worth as a stud dog, he has sired UK Show Champion off spring and is the sire to the breeds youngest ever FULL Champion in Sireva Skype JW (Top Weimaraner Bitch 2015). Not forgetting my own Hundwith Giggle who is a also a Champ Show Best Puppy and RCC winner.
He is also the sire to CC and CACIB winners in Europe and a Show Champion in South Africa!
He shows great promise in the field and is an excellent retriever from land and water with a lovely soft mouth. His biddable and friendly nature makes him an absolute pleasure to take out.
We were devastated to lose Duty in July 2016 after a very short illness. He leaves behind a wonderful legacy and will never be forgotten.
Frozen semen is available from Duty.
Pedigree of Hundwith Duty To Sireva