Evie winning Bundes Veteranensieger
Evie has been awarded with 1st Excellent, VDH CAC* & best Veteran and Bundes Veteranensieger 2019!
*With this last point she also got the German Veteranen Title! Very proud of her.
Moose won a strong open class, but nothing more today for her.
Bundessieger Dortmund
11/10/2019
G. Krishan
Knox & Moose both the reserve ticket
Today we visited int. dogshow Maastricht with our Knox & Moose! (Sireva's Grey Noble Sky Line & Coast Showdiva of the Grey Noble). We are very proud of our dogs who truly showed off their socks for Mariska, resulting in the dog & bitch reserve ticket.
Moose was also awarded with the full CACIB – making her 🌟 INT. SHOW CHAMPION – CIE🌟 like all Grey Nobles @ Vreeswijk!
IDS Maastricht
29/09/2019
Mrs. L. Reeskamp
Silver BOB
We are very proud of Silver, becoming BOB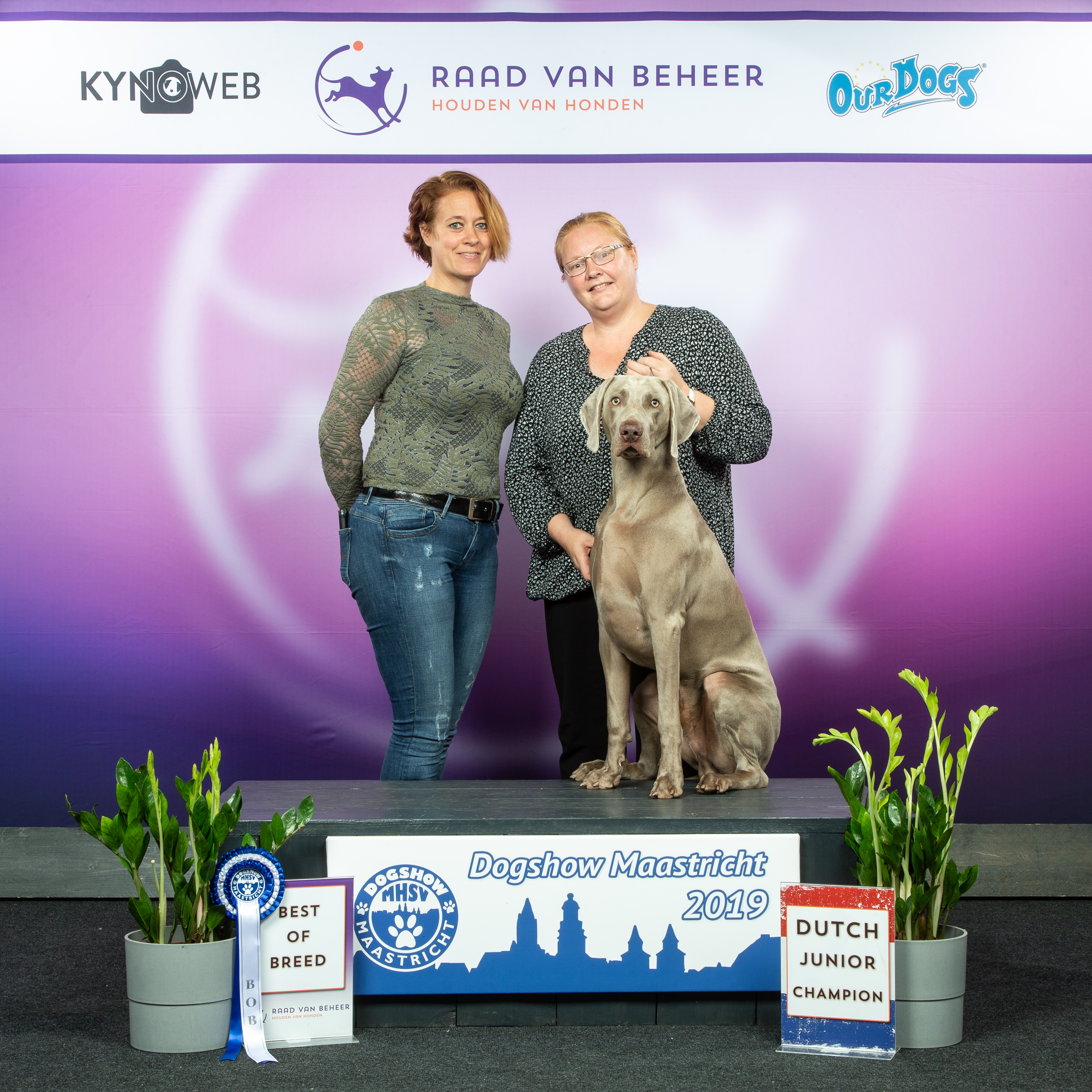 today! He is out of Avon & Dutch (Belverdere Hamlet of the Grey Noble at Sireva – bred by us. Chantal has handled him lovey!
IDS Maastricht
28/09/2019
Mrs D Mensink
Gill NL Champion & Knox best of breed
Day 1 Judge mr. J. Bond (IE)
Knox 1 exc Ch class; RCAC/RCACIB
Gill 3 exc Ch class
Day 2 judge Mrs. K. Gorman (GB); to her "Knox & Gill the true representatives of their breed".
Knox 1 exc Ch class; CAC/CACIB & BOB
Gill 1 exc Ch class; CAC/CACIB ánd BOS finishing her Dutch 🇾🇪 CH title!
IDS Rotterdam
25/08/2019
Day 1 Mr. J. Bond (IE), Day 2 Mrs. K. Gorman (GB)
1
2
3
…
18
Volgende »